VOL 17
(December 20th, 2019)
Hello and congratulations for surviving (thriving?) in 2019!
It may be the end of the year, but we're right in the middle of planning our 2020-21 season.  Thank you to everyone who came to See & Be Scene, our annual sneak peek into the plays and musicals that are under consideration for the future. On Monday, December 2nd, eight plays were showcased:
Sharyn Rothstein's Tell Me I'm Not Crazy (a comedy about a deadly serious subject – guns)

Triangle (a brand new musical that juxtaposes stories spanning the century from the Triangle Shirtwaist Factory Fire to today)

Too Heavy for Your Pocket (drama set in the Deep South about a young man choosing between becoming a Freedom Rider and his obligation to his young family, when he receives a full scholarship to college)

The Stephen Sondheim musical masterpiece Sweeney Todd: the Demon Barber of Fleet Street

The First Deep Breath, by Philly-born playwright Lee Edward Colston II, is the Philadelphia version of August: Osage County, epic in scope and passions.

Our Kilroys List choices were Alabaster, a darkly comic southern drama about love, art, and the heart-wrenching story of a reclusive Alabama folk artist, and another Kilroys List play,

John Proctor is the Villain, about a high school class exploring the American classic The Crucible. As scandal swirls in their community and old heroes are unmasked, the line between witch and heroine blurs in this post-MeToo examination of power, love, and sex education.

Sweet Smell of Success, a little-known Broadway musical about the powerful newspaper columnist JJ Hunsicker, based on the 1957 Ernest Lehman film.
The conversation following the presentation was enlightening.  Here's what you said, either in the surveys, online comments, or in the room…
The show that got the most enthusiasm was the new musical Triangle. ("Intriguing.  We need to tell immigrant stories right now."). There was a good discussion about the place of musicals at Philadelphia Theatre Company, with an expressed interest in new musicals, or with a new approach that was unique to "PTC." Here are bookend responses to Sweeney Todd:
"Can't go wrong with a classic like Sweeney Todd."
"Great material but don't need to see it again."
The most popular play was Colston II's The First Deep Breath. This quote is from one person but sums up the general reaction:
"Compelling dialogue + characters.  Unexpected plot twist. Multiple story layers.  Want to see the resolution.  Love that it's a local playwright."
SO many of you spoke up with passionate comments, full of honesty and insight from your many years of attending shows at Philadelphia Theatre Company. Ultimately, it's clear that you gravitate toward plays with meatier subjects and most importantly, good dialogue.  One quote particularly resonated with me:
"I come here to see shows I can't see elsewhere, preferably with contemporary themes."  
That's a helpful guiding star.
We are daring to dream a little and starting to plan for a four-show season.  That won't happen without an increase in support, so we're looking for confidence-boosting end of year gifts. If you want to be part of an expanded season at PTC, you can help make that happen!
Finally, I'd like to not-so-humble-brag by sharing this blog post by an engaged patron of ours who attended the event who said, "PTC's See & Be Scene program helped inspire my current blog post. I thank you and your colleagues for a terrific program and for the blog post inspiration. [We] are looking forward to an exciting 2020-21 season." (Click through to discover who the writer is and read more pithy entries!).
Have a wonderful holiday season! We'll see you at our next play Everything is Wonderful, which starts previews on Valentine's Day!
Paige
PS – Comcast NBCUniversal held a special CATS preview screening at the Suzanne Roberts Theatre, really getting us into the spirit. There were even cats there.
***
VOL 16
(November 19, 2019)
Happy Impending Holidays!
Somehow, the holidays are just about upon us.
We are thankful to our creative team for the terrific run of Adam Bock's A Small Fire, starring Bebe Neuwirth, John Dossett, Oge Agulué and Sarah Gliko (giving another stellar performance after winning her Barrymore Award for PTC's The Bridges of Madison County last season). We're thrilled to announce that our subscriptions surpassed our goal by – a lot.
Now, we are in full court press mode, preparing for See & Be Scene, our annual sneak peek into the plays and musicals that are under consideration for future seasons. Join us on Monday, December 2nd, at 7 pm, when eight works will be showcased.  Then, we'll ask you to stay, grab a drink and join a conversation with me and some of the artists about the scenes and the season planning process.  You can ask questions, share observations, or simply fill out the survey you'll receive when you arrive.
This evening is truly important to us.  Not only does it give us a chance to meet and work with an array of talent from the area, but we also get to showcase ideas and get instant feedback about what shows pique your interest or even, well, turn you off (it's happened!).  Season planning is an inexact science, and the zeitgeist into which we release these shows is ever changing (Presidential election 2020, anyone?), but we love this annual opportunity to try out ideas and hear from you.
Some of the plays and musicals we will present include the 2019 Kilroy's List play John Proctor is the Villain by Kimberly Belflower, which uses the classic play The Crucible to examine a scandal in a modern day community.  Sharyn Rothstein's Tell Me I'm Not Crazy is a comedy about a deadly serious subject – guns. The First Deep Breath, by local playwright Lee Edward Colston II, is the Philadelphia version of August: Osage County, epic in scope and passions. Then, you'll hear pieces from a new musical called Triangle (music by Curtis Moore, lyrics by Thomas Mizer, book by Mizer, Moore and Joshua Scher), which juxtaposes stories that span the century from the Triangle Shirtwaist Factory Fire to today, and Sweeney Todd: the Demon Barber of Fleet Street, with a book by Hugh Wheeler and music and lyrics by Stephen Sondheim. Too Heavy for Your Pocket, by Jiréh Breon Holder, tells the story of a young man who weighs a choice to join the fight against racism in the Deep South by becoming a Freedom Rider against his obligation to his young family.  There's more in store, but this is just a preview of the preview!
Tickets are on sale for $15 for the general public but are free for donors and subscribers. Tickets are available at philatheatreco.org, at the box office, or by calling 215-985-0420.
Also, we're happy that the Suzanne Roberts Theatre will be jam packed with holiday events, thanks to the work of our resident companies: Koresh Dance Company's Come Together Festival opens tonight and the Philadelphia Gay Men's Chorus has a holiday offering from December 5th through the 7th called A Starry Night: A Joyful Holiday Celebration.  Check our website under Events at the Suzanne Roberts Theatre to see all the many live performances you can enjoy.
Have a wonderful holiday season!
Paige
***
VOL 15
(October 22, 2019)
Hello everyone,
We have had so much fun getting ready to open the season. A Small Fire playwright Adam Bock stopped by rehearsals last week to watch a run-through of his play and talk with the cast afterward, answering their questions and providing personal insights you can only get directly from the playwright.
The play is in previews and the creative team is making changes big and small. Preview audiences really do help shape a production, helping the actors with timing, and the director with pacing. We are treating this play like it's brand new, and working every day until opening to realize our vision.
We have some fun surprises to unveil for you. Get ready for your upgraded experience, as we excitedly tackle our wish list of things we can do to make your Philadelphia Theatre Company memorable. As you walk up to the Suzanne Roberts Theatre, you'll notice changes inside and out. We hope you'll find the refreshed lobby warm and welcoming.
Also new this season!  Our specially curated wine list includes a Malbec from Spain, Rose of Syrah from France, a Pinot Grigio from Italy, a California Chardonnay and Cabernet Sauvignon.  We make theatre, not wine, so we brought in some fancy Philly food and beverage people to design the wine list you deserve. Come early and check out our new wines, including bottle service for only $40 per bottle at a reserved table in the lobby.
We really hope you've made plans to join Philadelphia Theatre Company for our 45th Anniversary Season. Whether you've subscribed for the season, chosen one show that excites you, or have decided you're going to come to our sneak preview event See & Be Scene on Monday, December 2nd, we hope you'll come and experience all that's happening at the theatre.
Finally, help us congratulate actress Sarah Gliko, who won a Barrymore Award (Outstanding Leading Performance in a Musical) for her performance as Francesca in The Bridges of Madison County last season. Click here for the full list of winners, recognizing a fantastic array of diverse Philadelphia offerings and artists last season.
We'll see you soon,
Paige
PS – Remember, Artists Circle members have access to all sorts of special experiences, including exclusive invitations to a private reception with Bebe Neuwirth.  JOIN TODAY!
***
VOL 14
(September 23, 2019)
Welcome back from your summer, everyone!
While many of you may be nursing Fringe hangovers, we hope you're ready to dive into the upcoming theatre season. Philadelphia Theatre Company officially launches our 45th Anniversary Season next week, when we start rehearsals with Bebe Neuwirth in A Small Fire at the Suzanne Roberts Theatre.  (Enjoy a new video trailer HERE.) It will be such fun to have Bebe and company working in the theatre by day, and the Philadelphia Opera O19 world premiere production of Denis & Katya wowing audiences at night. It's not too late to catch a Fringe show: here's the GUIDE.
It's reward enough to be nominated!
Another milestone is being celebrated next month in our theatre community. For 25 years, the Barrymore Awards have honored local artists and theatre companies while increasing public awareness of the richness and diversity of our city's thriving theatre community. PTC garnered nine nominations for the 2018-19 season, and we are thrilled for and proud of our nominated artists. The 25th Anniversary show will be held on Monday, October 14th at 7 pm at Bok. Get your information and tickets HERE, and check out our nominations below:
Outstanding Overall Production of a Musical | The Bridges of Madison County 

Outstanding Leading Performance in a Play | Lindsay Smiling | How To Catch Creation

Outstanding Leading Performance in a Musical | Sarah Gliko | The Bridges of Madison County

Outstanding Supporting Performance in a Play | Walter DeShields | Sweat

Outstanding Supporting Performance in a Musical | Rachel Camp | The Bridges of Madison County

Outstanding Costume Design | Mark Mariani | The Bridges of Madison County

Outstanding Media Design | Christopher Ash | Sweat

Outstanding Music Direction | Amanda Morton | The Bridges of Madison County

Independence Foundation Award for Outstanding New Play/Musical | Christina Anderson | How To Catch Creation
New faces
We are delighted to announce that PTC has a new Director of Development, Christopher Kramaric. Christopher returned to his Philly roots just a few years ago and recently held a position at The Franklin Institute.  We're thrilled to have him on board and hope you'll get a chance to meet him soon.
Back in Black
People still ask: "How is the theatre doing now?" This may be an unusual question to cover in a newsletter, but I am excited to report that Philadelphia Theatre Company is on solid ground and focused firmly on the future. We ended the 2019 fiscal year with a healthy surplus for a second consecutive year. We just expanded our staff to include the aforementioned (and very crucial) Director of Development, allowing us to begin a new visioning process with additional expertise and smart planning. We have invested in customer service improvements: new assisted listening devices for patrons, a refreshed website that is thisclose to launching and many, many more small improvements that you will feel, if you don't actually see.
Finally, thank you to everyone who contributed to our annual fund campaign and made this huge step forward possible. There is simply no way we could continue to bring first-class theatre to you without your commitment and support. And remember, Artists Circle members have access to all sorts of special experiences, including exclusive invitations to a private reception with Bebe Neuwirth.  JOIN TODAY!
We're very excited to be back and look forward to seeing you this season,
Paige
PS – If you haven't purchased your subscription yet, you can get yours HERE. You still have time, but prime seating is getting scarce, so don't delay!
***
VOL 13
(August 15, 2019)
Hello everyone!
It's a myth that things slow down in the summer. Ok, maybe the office vibe is a little more chill, but the Philadelphia Theatre Company team has been in high gear on so many fronts. Here are just a few:
Tickets are on sale!
Single tickets on sale NOW…but if you're good with math, you'll see that you could get a full subscription for a super reasonable price. Check out pricing details HERE.
Casting is final!
For our opening show, Adam Bock's A Small Fire, we've already announced the casting of the inimitable Tony and Emmy Award-winning Bebe Neuwirth (Chicago, Addams Family, Blue Bloods, Madam Secretary). Now we're thrilled to announce the addition of John Dossett (Madam Secretary, The Americans, The Good Wife, War Paint, Pippin, Newsies), Oge Agulué (The Code, Book of Mormon) and Philadelphia's own Sarah Gliko (PTC's The Bridges of Madison County, Wilma Theater's Constellations, Walnut Street's The Curious Incident of the Dog in the Night-Time).  
Portal to PTC
Thanks to the generosity of our board, we are working to improve your online experience and the redesign of the PTC website will be finished soon. Websites are still where many of you not only buy tickets but also learn more about how to interact with PTC. (Donate! Volunteer! Read our newsletter!)
Baby Steps
We'll soon have a big announcement about some new people joining the PTC team. The PTC board has just added two members, as well.
Kristin Bair is a composer whose work has been performed in New York, Philadelphia, and Pittsburgh. She was awarded the BMI Foundation's Jerry Harrington Award for Outstanding Creative Achievement in 2015 with writing partner Kevin Hammonds. Their musical comedy Up and Away premiered in 2018 at Pittsburgh CLO and will be staged by Broadway Rose Theatre Company in January 2020. Kristin is a member of the BMI Lehman Engel Musical Theatre Advanced Workshop. Fun fact: Prior to becoming a full-time composer, Kristin worked as an accountant for U.S. Steel in Pittsburgh, PA.
Regina Hairston is a Senior Associate at Bellevue Strategies. She is a registered lobbyist at the state, local, and federal government levels where she advances client objectives through the development and execution of government affairs, community relations, media, and communications strategies. Fun fact: Regina is a graduate of the DiverseForce On Boards program funded by William Penn Foundation to support their grantees with board development.
Finally, our end-of-year annual fund campaign is up and running – but don't run!  We hope you'll consider supporting PTC to end the year strong, with a gift of $45 to kick off our 45th Season.  Click here to donate $45!
Warmly,
Paige
PS – If you haven't purchased your subscription yet, you can get yours HERE. Prime seats are moving fast! Learn about the season HERE.
***
VOL 12
(June 25, 2019)
Hi and bye!
Summer has finally arrived, and we know that we're not likely to be on your minds for a little bit, so we wanted to catch your attention one more time to let you know what's happening at PTC.
Some of our PTC family members were honored at the Tony Awards this month.  Terrence McNally received a Lifetime Achievement Tony Award.  You can watch his graceful speech here, and read a gorgeous reflection on that speech by the Chicago Tribune's Chris Jones.
Rachel Chavkin (the only woman who directed a musical on Broadway this season) won the Tony Award for Best Director, my husband (!) Nevin Steinberg won for Best Sound Design along with co-designer Jessica Paz (first woman ever nominated, so thus first winner!), all for Hadestown.
And finally, congrats to Ali Stroker (Olive in our production of The 25th Annual Putnam County Spelling Bee), who won the Best Featured Actress in a Musical award for her performance as Ado Annie in Oklahoma!
Ali is the first woman in a wheelchair to win the award.  In her triumphant remarks she said, "This award is for every kid who is watching tonight who has a disability, who has a limitation or a challenge, who has been waiting to see themselves represented in this arena — you are." We are super proud that Ali graced the stage of the Suzanne Roberts Theatre early in her career.  Our theatre is fully ADA-accessible not only to patrons, but also backstage, so that differently-abled actors can work here.
Summer's coming, so it must be new play festival time.  The PlayPenn New Play Development Conference has some amazing writers coming in July, and PTC reps will be scouting all things new at the Williamstown Theatre Festival (WTF), New York Stage & Film's Powerhouse Theater and Barrington Stage, to name a few.  If you're really curious, write me back and I'll share a few highlights we're looking forward to, including The Elementary Spacetime Show at the Powerhouse from July 12-14, and Adam Bock's play Before the Meeting, at WTF, August 7-18th.
We are thisclose to announcing final casting for our own 2018-20 season, with just a few more roles to fill.  Our design teams are also coming together and feature lots of new faces along with some rising stars in the field. Stay tuned for an announcement later in the summer.
Finally, our fiscal year closes at the end of August, so our annual fund campaign is up and running – but don't run!  We hope you'll continue to support PTC, to end the year strong as we kick off our 45th Season. Artists Circle members will have access to a private reception with Bebe Neuwirth, so this is a fun year to join our Artists Circle for special experiences and access!
Warmly,
Paige
PS – If you haven't purchased your subscription yet, you can get yours HERE. Prime seats are moving fast! Learn about the season HERE.  You'll soon receive your season brochure…you will notice that PTC and the Wilma Theater are cross-promoting each other's work.  So if three shows in one season aren't enough for you, we hope you'll take a look at the Wilma season and consider an add on.
---
***
Hello everyone,
It's graduation season and Broad Street has been filled with caps and gowns as well as a palpable sense of pride and celebration. In one single moment, the hard work and years of concentration and all the stress evaporate, transforming into hope, aspiration and yes, maybe just a little fear of the unknown.
It occurred to me yesterday that all of us at PTC relate to these graduates.  We've been undergoing a years' long master class in transformation, too, combining our collective experience to learn what works (and doesn't). Some of our experiments worked (Play Brawl!), and others we'll just put in the "well, that didn't work" column.
So, with our newly constituted staff and leadership, we just graduated from our first season. We majored in turning PTC around. We brought together many artists that were new to PTC and focused on creating empathy with stories by and about communities that are unfamiliar to many of us.  We learned a lot – about ourselves, about our audiences, and even about the city of Philadelphia.
Last month, we told you about Bebe Neuwirth headlining our first play of the season. This week, we're in the middle of more casting, sending offers, and putting together the creative teams for the season, and that is my favorite part of being an artistic director.  You can see the season take shape in small ways, and start to imagine the experience that an audience will share.
We're also thrilled to be on your minds, as well. Subscription sales are hot, and we're excited you're building upon last season's momentum, with our 45th anniversary season featuring the plays A Small Fire, Everything is Wonderful and our Kilroys List play The Wolves.  Learn more about our new season HERE.
It's also awards season on Broadway, and we'd love to give a shout out to some PTC alums, who are nominated for awards:  Ali Stroker, from our production of 25th Annual Putnam County Spelling Bee, for Best Featured Actress (Oklahoma), Rachel Chavkin, director of 2017's Small Mouth Sounds for Best Director (Hadestown), David Korins, scenic designer of FOUND, for Beetlejuice, and my husband (!) Nevin Steinberg, PTC's Nerds, for Best Sound Design (Hadestown).  And of course, we celebrate Terrence McNally, who is getting a Lifetime Achievement Tony Award!  I'll be there on June 9th, and hope you'll tune in to CBS and watch.
Warmly,
Paige
PS – Just a reminder that PTC subscribers will get the best deal on the best seats – call the box office at 215-985-0420 to subscribe for our 45th Anniversary Season and receive 40% off single prices. Exchanges are free and you pay NO fees. Go to our website to buy your subscription now!
***
VOL 10
(April 22, 2019)
Spring is here and we have news!
Firstly, thank you to everyone who came to a show at PTC – and even to those of you who thought real hard about it but didn't quite make it. We know you're busy.  We know you'll come next year. And we hope we've made it impossible to resist.
Because…we have some major news about our upcoming 45th Anniversary Season. We are thrilled to announce that multiple Tony and Emmy Award-winner Bebe Neuwirth will star in Obie-winner Adam Bock's play A Small Fire. Whether you remember her from "Cheers" or "Frasier," caught her recently in "Madame Secretary," or you had the good fortune to see her on Broadway in one of her many starring roles (Chicago, Damn Yankees, Fosse) you know Philadelphia is in for a treat as Bebe returns to the stage in her first dramatic role since 2012.
The next two plays are by exciting young writers who have crashed upon the scene with fresh, award-winning plays. Chelsea Marcantel's Everything is Wonderful was a Kilroys List honorable mention two years in a row.  The play reveals a fascinating world of protection, forgiveness, and submission inside the Amish belief system.
Sarah DeLappe's 2017 Pulitzer Finalist The Wolves took New York by storm and gives us a fantastic opportunity to showcase some fine young talent. The Wolves, from the 2017 Kilroys List, is about a girls' soccer team intensely preparing for competition, and how their personalities intersect with friendship, ambition, and rivalry, as they deal with season-ending injuries, petty jealousies, and life-changing transformation.
Once again, PTC subscribers will get the best deal ever – call the box office at 215-985-0420 to subscribe for our 45th Anniversary Season and receive 40% off full price.  Exchanges are free and you pay NO fees. Go to our website to buy your subscription now!
Paige
PS – A Small Fire was featured in PTC's first See & Be Scene in 2017. (You liked it, and we remembered).  Look for this year's See & Be Scene announcement in our season brochure.
***
VOL 9
(March 19, 2019)
We did it!
Last night, we announced the plays that Philadelphia Theatre Company will produce in our 2019-2020 45th Anniversary Season.  PTC will open with Obie Winner Adam Bock's play A Small Fire, followed by Chelsea Marcantel's Everything is Wonderful and finally go out with a bang, with the rowdy Pulitzer Finalist The Wolves. Sarah DeLappe's award-winning first play took New York by storm in 2017, and we are thrilled to bring it to you.
As I considered plays for next year, the word "triumph" kept banging around in my head. Where were the characters who found a light at the end of something dark, that found redemption, forgiveness, peace, acceptance?  I looked for gestures of grace, and in each play there are tiny, tiny acts of kindness. A Small Fire features a woman used to running things – her construction business, her employees, her family. Her relationship to being in control is acutely tested when she suddenly and mysteriously starts losing her senses. Suddenly, she is vulnerable and we watch as she learns to relate to her family in a new way.
Everything is Wonderful burns slow.  It forces the audience to breathe, to listen, and to get comfortable with silence, with the cryptic and repressed dialogue of an Amish family grieving the untimely loss of two children. But both plays end with coups de theatre that offer true emotional catharsis. You may have noticed that lots of plays today have very ambiguous – even ambivalent – endings. These do not.
A runaway hit Off-Broadway, and a 2017 Pulitzer Finalist, The Wolves is about a girls' soccer team preparing for competition, and how their personalities intersect with friendship, ambition, and rivalry.  The Wolves, says Chris Jones of the Chicago Tribune, "is not just about girls, but about girls and their mothers, about how the adult world intersects with that of teenagers…given the news, we do a lousy job of protecting them, but here, at least, you feel that they are being understood."
The upcoming season once again features an array of interesting women, and even if magical, surprising things happen to them, the characters in each play are relatable. There are no heroes or heroines; everyone is flawed in some way, but ultimately, triumphant.
This season isn't over yet, however. Don't miss our final show of this season, How to Catch Creation, by Christina Anderson, and directed by Nataki Garrett, which begins previews this Friday, March 22nd. Christina is working on the play as we rehearse, shaping it for publication right here at PTC. How to Catch Creation is our first "Kilroys List" play, representing our commitment to providing opportunities for underproduced writers who identify as women, trans, and/or non-binary, who are nominated by industry leaders. Why? Much like we gave a home to the work of Terrence McNally and David Mamet, we now want PTC to be home to the next generation of important writers, telling today's stories.
I'm excited that PTC will bring work to Philadelphia that might not otherwise be seen on this level.  It is our hope that by naming this commitment, audiences will connect with and value new work. We also hope that the Kilroys will, at first, be a source for more theatres and then ultimately, be rendered obsolete because the field is producing the full scope of stories that reflect our world.
We're still learning from you, so I hope you'll let me know what you think about our new season (read a little more about it HERE).  Feel free to ask questions, too…when subscriptions become available next month, we want you to be ready and excited to rejoin us at PTC.
Paige
PS – BIG NEWS!  Nataki Garrett, the director of PTC's How to Catch Creation, was named this morning as the new Artistic Director of Oregon Shakespeare Festival.  This is one of the most prestigious theaters in American today, and we congratulate Nataki on her appointment to this plum position.
See Nataki's work!  Call the box office at 215-985-0420 to get your tickets for How to Catch Creation, or visit our website.
***
VOL 8
(January 28, 2019)
Hello all,
We are just coming down from this past Saturday's one-night only performance by Jason Robert Brown. The multiple Tony Award-winning composer of our upcoming musical The Bridges of Madison County shared funny and personal stories about his career and life. (Read this RAVE) Jason also sang from his brand new CD How We React and How We Recover. The album marks his departure from traditional theatre songs and is a thoughtful, impassioned, response to the issues of our time. "The Sandy Hook school shooting just broke me," said Brown, whose 9-year-old daughter was in the audience, and his "A Song About Your Gun" drew sustained emotional applause. Also in the audiences were scores of young fans, who met the composer after the show, as he signed CDs and sheet music for over an hour.
My personal highlight was when the stars from PTC's production, Sarah Gliko and Gregg Goodbrod, joined Jason on stage. The pair performed two major songs from The Bridges of Madison County, offering a preview of what is to come when the show starts performances February 8th.  If you haven't gotten your tickets yet, I highly suggest you run, don't walk! Staff is waiting to help you experience the rush of this emotionally-charged musical, so call call the box office at 215-985-0420 or grab tickets here.
We want to do more of these events, to bring you one-of-a-kind experiences with the most influential and interesting theatre artists of our time.  Because I'd like to think that theatre is not, in fact, a luxury. We keep prices affordable (starting at $2 for qualifying patrons – yes you read that right) so that anyone who wants to experience a play can come and be part of the story…can listen to and watch the creative minds that are shaping the arts in our time.
Consider it self-care.
If you want to support more special events like An Evening with Jason Robert Brown, and missed the opportunity to make a gift to PTC during the holidays, we hope you will consider making a tax-deductible contribution NOW. We believe in second chances and, well, we can't do it without you. 😉
See you soon,
Paige
Call the box office at 215-985-0420 to get your tickets for The Bridges of Madison County, or visit our website.  There are still two-show subscription packages available for the remainder of our season.  We are BACK for more in 2019!
***
Vol 7
(December 7, 2018)
Hello,
You would think we'd all be getting ready for the holidays, distracted by Wednesday's snow flurries, sightings of "Elsa" at Christmas Village and Hanukkah celebrations (my personal tradition involves latkes and martinis).  You would be wrong!  
Instead, we are obsessed with plans for our 45th anniversary season in 2019-20.
You see, we just spent a week reflecting on your responses to our 2nd Annual See & Be Scene, held on Monday, November 26th, when short segments from 8 plays were presented.  This year, we even had four of the playwright/composers in attendance, and they were able to share with the audience (and me!) personal insight into their creative impulses.
One astute audience member asked the great question, "What are your hopes for your play, if it were to be produced by PTC?" Since seven of the 8 plays under consideration would actually be world premieres, each writer was in the (vulnerable) position of watching an audience respond to brand new material.  Your thoughtful comments on the surveys we collected that evening were hugely helpful not only to us at PTC, but also to the writers.  Thank you!
Of course, we are also looking forward to the rest of this season, starting with our Princess Holiday Concert Sunday, December 16th (tix here). Like last year, the Princesses will invite everyone to sing along with favorites like "Let it Go," and then join our young audiences for cookies, cider and photos!  Introduce the joy of music to a young person by taking them to the theatre. They will never forget you.
You may also inspire them to grow up to be like Tony Award-winning composer Jason Robert Brown, who appears in a solo concert January 26th.  Brown, the composer of our upcoming musical The Bridges of Madison County, will talk about creating the show for Broadway, singing songs from his score and accompanying our very own stars, Sarah Gliko and Gregg Goodbrod.  It's your opportunity to share an intimate evening with one of the most celebrated American composers writing for the theatre today.
Seriously, though, don't forget to take in all the wonder of the season, when we are reminded to share our good fortune with those around us – friends, family and strangers alike.
Yours,
Paige
PS – The future is bright!  Our "Be A Light" campaign is underway, so we hope you will consider making a tax-deductible contribution as we look toward our future.
***
Vol 6.
(November 6, 2018)
Greetings,
Hopefully, right now you're feeling good about yourself for voting. Or you have a plan to hit the polls later this evening.
We all have a lot on our minds right now, but take some time to think about what is good in your life. Because that's what we're doing on this rainy day.
When we started this season, we already felt some momentum from reaching a few important milestones. We had retired our chubby debt line; chiseled away at our operating model and arrived at a balanced budget; ended our last fiscal year in the black; and assembled a motivated and talented team to not only create the art, but also to support it. Our board, led by the indomitable David L. Cohen, grew by eight. Heck, we even gave the lobby a fresh coat of paint.
All that we needed was an affirmation that you still cared. And I'm overjoyed to report that our first play, Sweat, was an unqualified 'win' for PTC.  We hit our sales goal in Week 2, the theatre was filled with a more diverse audience, of all ages, and your thoughtful responses to our survey gave us encouragement (and some constructive criticism) to keep it up.  Thank you, for delivering the goods. Because it's like voting: if we make theatre and no one comes, we are left with a void.  We've lost the opportunity to engage with other humans, and to be exposed to new thoughts and ideas. We think of what might have been, had we only stepped outside of our comfortable homes and put ourselves on the line.
I'd like to thank, once more, those who helped us make Sweat – Victor Keen & Jeanne Ruddy Keen, Linda & David Glickstein, as well as the Charlotte Cushman Foundation for their additional support. Their faith and patronage made it possible to bring this timely, unflinching story to life and our audiences were touched.
If you were as inspired as we were by Sweat, we hope you will consider making a tax-deductible contribution. We are in this together.
Thank you for all you do.
Paige
It's not too late to join us for the rest of the season! You can purchase a Flex Pass, which gives you 4 tickets that you can use in any combination to attend one of our remaining mainstage shows. Or, if you purchased a single ticket to Sweat, you can add on the remaining two shows for 50% off!. Call our box office at 215.985.0420 if you'd like to take advantage of either of these great offers.
***
Vol. 5
(October 9, 2018)
Hello everyone,
What midterms?! Seriously, we hope you'll step away from cable news to consider this: a collaborative group of over fifty people has been working together to create our opening play only for you. Imagine just over two hours of uninterrupted entertainment in the company of dedicated theatregoers like yourselves and treat yourself to a night out, taking in the Pulitzer Prize-winning drama of Lynn Nottage's SWEAT.
We invite you to lose yourselves in the stories of people who could be your family, your friends, your neighbors. SWEAT depicts a tightly-knit group of friends who make each other laugh, who celebrate and console each other and ultimately, who react to the changes around them in dramatic and even tragic ways. The final moment of the play simply takes my breath away and the cast we have assembled is electrifying.
Director Justin Emeka had this to say about the all-star lineup in Sweat – "A well-written play like Sweat demands actors…share pieces of themselves that they normally keep to themselves," said Emeka. "Because of the demands of the script, I looked for actors that were the most fearless, lovable, and willing to be vulnerable with each other.  All of the actors in the cast stood out to me in this regard."
So let Philadelphia Theatre Company offer you respite from the numbing assault of news and campaigns. Sit among friends in the comfort of the Suzanne Roberts Theatre and let yourself feel again. If there's a common thread between the world of the play and today, it is that the stakes are unbelievably high. But, as Stan the bartender says, "…human decency is at the core of everything." Plays show us the truth, but they also remind us of who we are and what is possible.
Time is running out to buy subscriptions for the 2018-19 season, starting at the crazy price of $38.  Sweat previews are almost sold out – don't miss your chance for the best possible seats from October 12-November 4. Get your tickets HERE today!
A final line from Sweat that sums up the PTC spirit; "Yo, I got aspirations. There it is."
See you soon,
Paige
PS – PTC has partnered with the Santander Arena and Performing Arts Center to offer an exclusive opportunity. Enjoy a year-long complimentary Membership to the SPAC valued at $50! Access exclusive discounts to concerts, sporting events, and the 2018-2019 Broadway Series!
To set-up your complimentary $50 Membership, contact Tammy Dahms, Sales and Client Services Manager at 610.898.7204. SPAC Membership not available through the PTC Box Office. Must be a Sweat ticket holder to qualify. Tickets for Sweat start at $25.
***
Vol 4
(August 17, 2018)
Greetings!
As summer draws to a close, we wouldn't blame you if you're a little bit in denial.
But at Philadelphia Theatre Company, we are happy to look ahead. In five short weeks, rehearsals begin for our upcoming production of SWEAT! Lynn Nottage's Pulitzer-winning play is taking the country by storm this year, and we're thrilled to bring you the Pennsylvania premiere, with previews beginning October 12.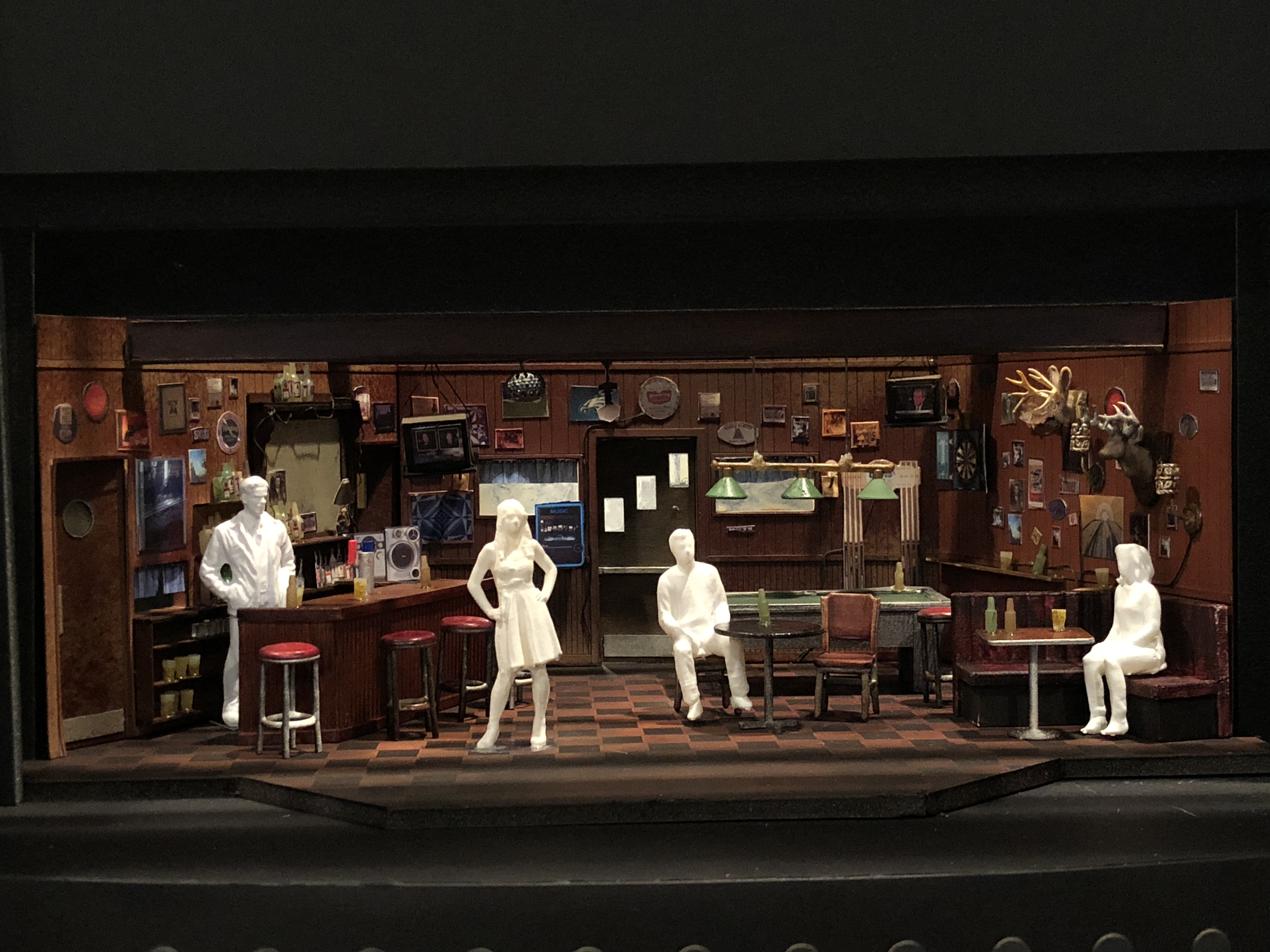 Pictured here is the color model (courtesy of Colin McIlvaine) representing Scenic Designer Christopher Ash's vision for the play. The detailed pieces were created by a 3D printer. I don't know about you, but we think that is pretty cool.
Sweat's story unfolds in this bar where, well, everybody knows your name. And while jokes and beer are slung freely, the boiling undercurrent of dramatic tension will erupt in shocking ways.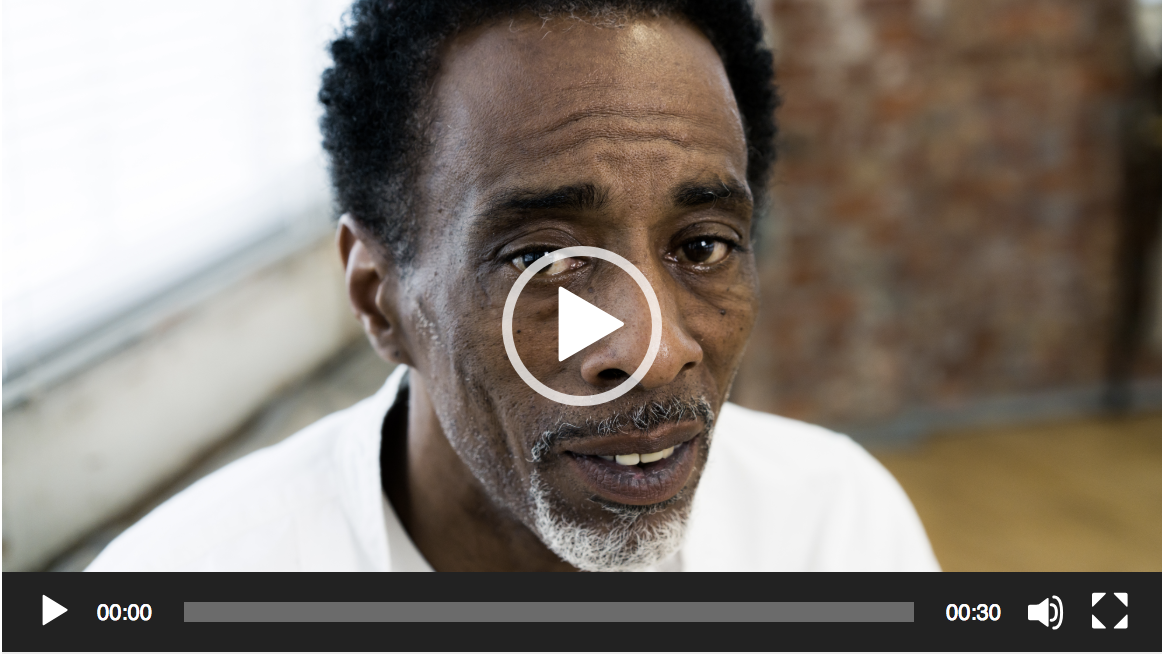 I would like to take a moment to recognize everyone who supported PTC during this past year. I'm happy to report that your gifts, along with the support of our board, and especially Chair David L. Cohen, made it possible for us to end this year in the black, revamped and ready to build upon our illustrious history with a strong slate of shows. We just added a one-night only performance by Jason Robert Brown, the multiple Tony Award-winning composer of The Bridges of Madison County (and Parade, and The Last Five Years), who will play, sing and talk about the creation of Bridges, on Saturday, January 26th.
We also are happy to welcome new Production Manager Matt Davis and Director of Marketing Shawn Stone. Carol Flannery's new role as Director of Strategic Partnerships underscores our commitment to broadening PTC's presence and engagement with the community.
Summer's end also aligns with the end of our fiscal year, so I would be remiss if I didn't make an appeal to you. Can you help us finish the year even stronger? In two weeks, we will begin to build the set you see pictured here, and our cast of nine will start costume fittings. We hope you will consider investing in PTC, helping to provide necessary resources to support the artists you will enjoy this season. Please donate HERE today!
We hope you squeeze every bit of family time and relaxation out of the remaining days of summer.
See you soon!
Paige
***
Vol 3
(July 4, 2018)
Happy Summer!
We wanted to reach out with a quick catch up before we lose you to suntans, barbecues, trashy books and trendy sunglasses.
Our upcoming production of SWEAT is in the news! John Timpane from the Philadelphia Inquirer says, "For PTC, Sweat is a bold move: It's the first fully self-produced play there since artistic director Paige Price came aboard…The cast, directed by Justin Emeka, is a local all-star team." Read more here.
Road trip! Our Sweat cast and director, designers and PTC supporters Linda and David Glickstein took a trip to Reading, the town that is at the heart of the story of Sweat, and we started at the Berks History Center. Thanks, Rick Polityka for the private tour!
After a delish lunch from Latin American Chef Hector Ruiz at Sofrito's Gastro Pub, we gathered at GoggleWorks, a former goggle manufacturing facility (think aviator and early swim goggles), now housing an amazing arts center. GoggleWorks offered a sunny studio for our photo shoot. We ended the day at Mike's Tavern, the bar upon which the play is loosely based, for drinks, darts and inspiration for PTC's production with "Mike" (aka owner Pete Cammarano) and locals who graciously shared their personal histories in Reading.
The Reading Eagle embedded with us for the photo shoot and visit to Mike's – check out their story.
We've also been having gigantic fun at the Suzanne Roberts Theatre, starting with Comcast NBCUniversal's recent spectacular early screening of Jurassic World Fallen Kingdom. We've now installed a permanent movie projector with surround sound, and are eager to show it off to all of you as soon as possible. We'll be able to offer even more kinds of events, and our ability to bring a new high tech element to our theatrical productions has our designers very excited.
Well, that's it. Have a wonderful summer, we hope you'll think of us (because we'll be thinking of YOU). And if we're honest, we really can't wait for summer to END, so we can throw open our doors and make theatre again.
Thanks for your support and good wishes, and as always, we love hearing from you.
Paige
***
Is it safe to say spring has finally arrived?
Our inaugural new fundraiser Play Brawl! took place on April 6th and was a spectacular success. Not only did we exceed our goal (thank you!), but we also garnered lots of fun press. Philadelphia Business Journal gave us a shout out, and Metro won the headline. Flip through our mini-album of Play Brawl! photos on Facebook.
You can also read or listen in on a recent interview I did with The Philadelphia Citizen.
Now that it's trying to get warmer and summer beckons we are working behind the scenes to welcome you back to PTC in the fall. As you enjoy vacations and graduations we ask that you look forward and plan your subscriptions for next season. Book your dates now to be with us for Sweat, The Bridges of Madison County and How to Catch Creation. Casting for the season has been both exciting and inspiring, and we are nearly finished. We will make an announcement very soon and are thinking of holding a Summer Announcement Party. Would you come if we did? Send me a note here Paige Price.
Looking forward, all our subscribers and donors will be invited to get a glimpse into season planning when we bring back See & Be Scene on Mon., November 26th. This was our wildly successful evening where you had a chance to participate in the process. Your input during our first event was invaluable and literally helped us choose what's coming to the stage of the Suzanne Roberts Theatre next season. We love sharing our ideas with you and want you to know that your thoughts matter.
IMPORTANT DATES
Full-priced Single Tickets On-sale – June 1 (Only Subscribers SAVE 50%!)
First performance of SWEAT – October 12
See And Be Scene – November 26
Hang in there – we know spring is around the corner. 

***
Vol 1
(February 13, 2018)
Welcome to Vol. 1 of PTC's newsletter, Plays and Players! We don't want to get ahead of ourselves too much, but so much is happening here. We wanted to share the highlights now that you've had a full week to enjoy the Super Bowl win!
Our non-stop fall featured no less than nine shows in the theatre. Emily Zeck joined the company as our new Managing Director, and we celebrated all that is wonderful about our community at the Barrymore Awards.
The Absolute Brightness of Leonard Pelkey (May 2017) made the Philadelphia Inquirer 2017 Best of Philly Theatre list, and our Board Chair David L. Cohen helped us grow our support by adding seven dynamic new board leaders.
We are also participating in the inaugural Philly Theatre Week by presenting 3 events – Musical Thrones: A Parody of Ice and Fire, which was a huge hit last weekend, the upcoming The Summer Club: A Big Band Valentine's Day and a fun dive into improv comedy hosted in our space by Tongue and Groove Theater.
What's next? In time for spring, we have the beautiful play Small Mouth Sounds by Bess Wohl, March 13th – April 1st, directed by Obie-winning, and Tony Award-nominated Rachel Chavkin (Natasha, Pierre and the Great Comet of 1812). If you've wondered what it would be like to leave your cell phone and busy life behind for a peaceful retreat in the woods you'll want to join us for Small Mouth Sounds.
Best for last? Our 2018-19 subscription season will be announced from our stage on February 20th! We are SO EXCITED! Set your Google alerts, watch your inbox and your mailbox, or mark your calendar to visit us here on the 20th.
Oh! One more thing – have FOMO? (Fear Of Missing Out)
Call 215.985.0420 and be sure we have your current or preferred contact details.
As always, I want to hear your comments and questions, so I invite you to reach out at [email protected] or call me at 215-985-1400 x107.
ON THE DOCKET
March 13 – April 1
Written by Drama Desk Award-winner Bess Wohl and directed by Obie Award-winner Rachel Chavkin, Small Mouth Sounds is a cleverly conceived and sharp observation of the pursuit of wellness and the achingly human, and often frustrating, need to connect.
February 20
Philadelphia Theatre Company will announce it's new season of plays and musicals in just eight short days. Be sure to check your inboxes for an email with the titles and visit us at philatheatreco.org for more exciting news and information on becoming a SUBSCRIBER or MEMBER.